Maths
Throughout The Avenue Primary School, we promote a can do attitude towards Mathematics. From the Foundation Stage, children are provided with opportunities to explore and use mathematical apparatus and equipment to promote a competency and confidence in the subject. We take a hands on approach from the early years providing the children with opportunities to explore and investigate in real life situations rather than abstract ideas. Amongst other resources, the use of Numicon tiles for teaching Mathematics makes learning a visual and tactile experience.
To develop mastery in Mathematics the school believes that children need to be enabled to acquire a deep understanding of mathematical concepts, structures and procedures step by step. We follow the Power Maths scheme which was created especially for UK primary schools, and is aligned to the National Curriculum. Power Maths is a mastery programme which is sure to develop curiosity and excitement for Mathematics. It has been created in partnership with White Rose Maths and is recommended by the Department for Education.
Power Maths takes the children on a mathematical journey through small steps of progression. Quality learning resources provide a clear structure through each part of the curriculum and supports the children on their journey towards mastery. Children master concepts one step at a time in lessons that embrace the use of concrete materials and pictorial representations before progressing on to more complex, abstract concepts. Within each small step the children are given the opportunity to apply their new learning to real life concepts, ensuring that their learning is purposeful. Interactive lessons establish deep understanding in small steps by promoting discussion, problem solving and reasoning. Each small step has been carefully considered and planned out to provide all the information the children need.
Further Maths Information
| | |
| --- | --- |
| Document | |
| Power Maths Parent Information | Download |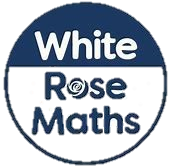 | | |
| --- | --- |
| Long Term Plans 2020/2021 | |
| Nursery Long Term Plan Maths | Download |
| Reception Long Term Plan Maths | Download |
| Year 1 Long Term Plan Maths | Download |
| Year 2 Long Term Plan Maths | Download |
| Year 3 Long Term Plan Maths | Download |
| Year 4 Long Term Plan Maths | Download |
| Year 5 Long Term Plan Maths | Download |
| Year 6 Long Term Plan Maths | Download |
Numicon

Numicon is a wonderful maths resource which appeals to children because it provides a colourful, multisensory and fun way to gain a practical, deeper understanding of the maths they are covering.
Children are introduced to Numicon in Nursery where they are able to access it in their everyday play, using it in areas like the sand and paint amongst others. As they work they will become familiar with the shape, colours and the value each piece represents. Moving into Reception they will master numerical order and continue to use Numicon daily in their different work areas with the addition of ICT. It is an excellent tool to support children as they are introduced to addition, subtraction and teen numbers. Numicon continues to support throughout school, as children progress and this versatile resource expands to develop their subject skills to, order, count, complete patterns, multiply, as well as many other mathematical concepts.
Numicon helps children to reason mathematically and solve problems as they use concrete objects and spoken language to explain their outcomes in a fun, practical and interactive way.
https://home.oxfordowl.co.uk/books/numicon-guide-for-parents/