Reading
Throughout The Avenue Primary, we promote an ethos of reading for enjoyment and understanding, using a range of fiction and non-fiction texts. Our school teachers listen to individual children reading, as well as reading aloud to children – sharing enjoyment of reading as well as explicitly modelling the skills required to be a successful reader. Reading achievements are celebrated and children are taught how to select appropriate texts that they can access and enjoy.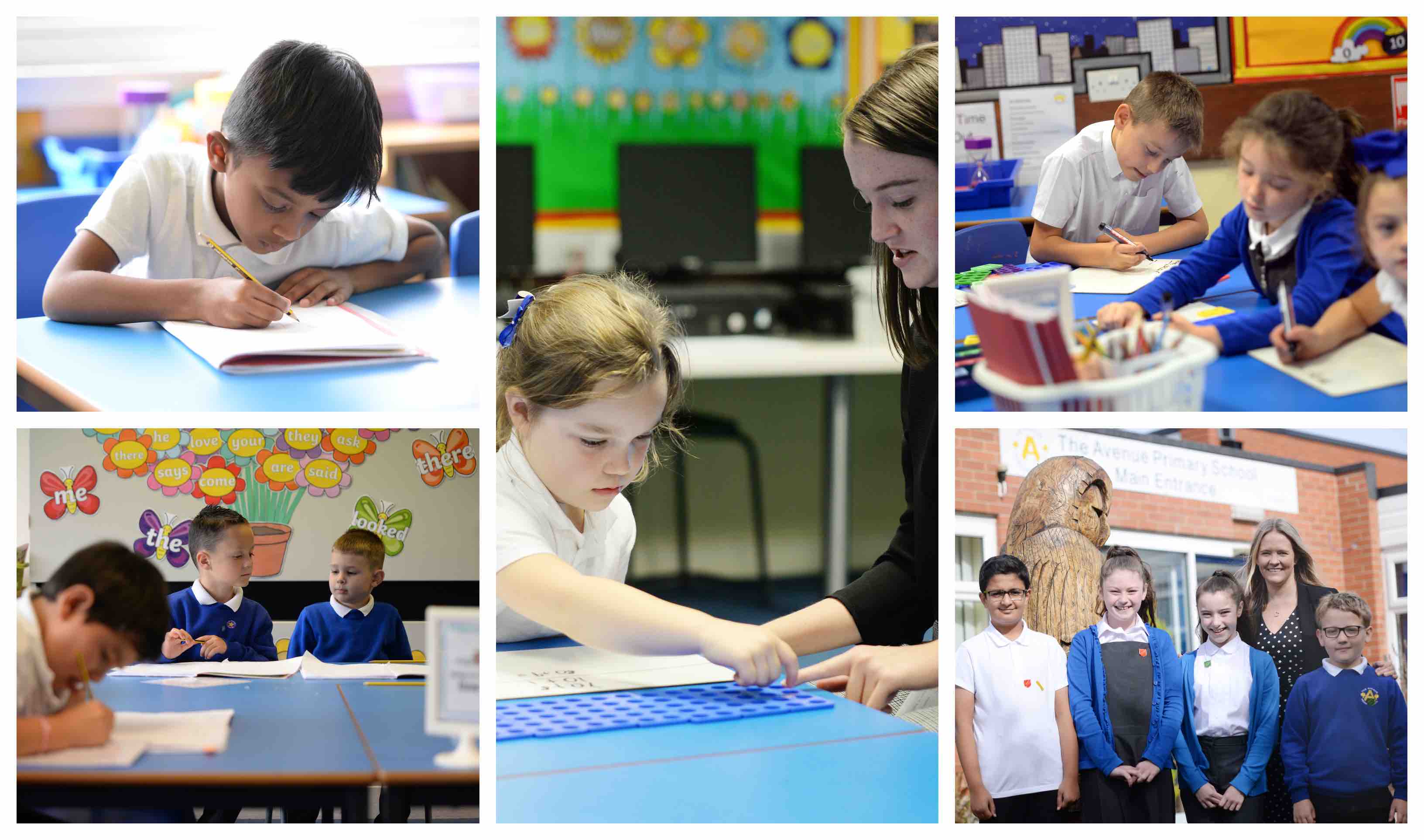 From Foundation Stage, children are encouraged to enjoy and take picture books home to share with parents. Once ready, they move onto reading books (starting with pink band) and start reading simple sentences.  As children move through school, they progress through the book bands and eventually into free readers. A range of phonics-related book schemes are used in EYFS, KS1 and Lower KS2 (Oxford Reading Tree, Big Cats, Rigby Star, Project X, Project Science, Navigation Non-Fiction). Upper KS2 texts consist of high quality children's books and information texts from a range of authors.
Book banding colours are based upon the level of vocabulary and age-appropriate content – therefore, it is important to not place too much emphasis upon the colour bands that children are on, as they are carefully chosen to ensure that they understand and can successfully unpick what they are reading.
In Key Stage 1, children are taught reading through the delivery of daily Phonics sessions which focus upon decoding.
In Year 1, guided reading sessions are taught daily which focus upon the introduction of comprehension skills. From Year 2 and throughout KS2, children are taught Reading Comprehension through discreet daily whole class reading sessions, led by the teacher, four times per week. Sessions are designed to advance children's vocabulary, alongside developing capability in skills such as expression, retrieval, inference, prediction, understanding authorial intent and summarising.
To support the teaching of reading and reinforce skills at home, as well as foster a love of reading, all children are also expected to read at home with an adult at least four times per week.