PSHE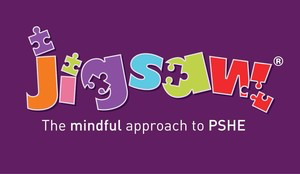 At The Avenue Primary School, we use a whole school PSHE scheme called Jigsaw. Jigsaw combines PSHE, emotional literacy, mindfulness, social skills and spiritual development. Jigsaw is designed as a whole school approach, with all year groups working on the same theme / 'puzzle' every half term.
SMSC (Spiritual, Moral, Social and Cultural) development opportunities are mapped throughout the Jigsaw programme. All of the pieces of learning are brought together to form a cohesive picture, helping children to know and value who they really are and understand how they relate to other people in this ever-changing world. 
Jigsaw contributes, as a good PSHE programme should, to the British Values agenda very significantly, both through the direct teaching of information and through the experiential learning children will enjoy. The five strands of the British Values agenda have been mapped across every puzzle and every piece (lesson).
The Jigsaw themes being taught through the PSHE curriculum encourage the children to reflect and positively demonstrate their learning through their behaviour and attitudes.
There are six puzzles (half-term units of work) each with six pieces (lessons). Every year group studies the same puzzle at the same time. They are sequentially ordered from September to July, allowing for whole school themes and end of puzzle products, e.g. a display to be shared and celebrated by the whole school. Each year group is taught one lesson per week and all lessons are delivered in an age and stage appropriate way so that they meet children's needs.
The different puzzle pieces are:
Each year group has a cuddly 'Jigsaw' piece, which is used during the weekly lessons. The Jigsaw Circle approach is a tried and tested teaching approach. It brings children and adults together to feel equal and valued so that they can share ideas, thoughts and feelings.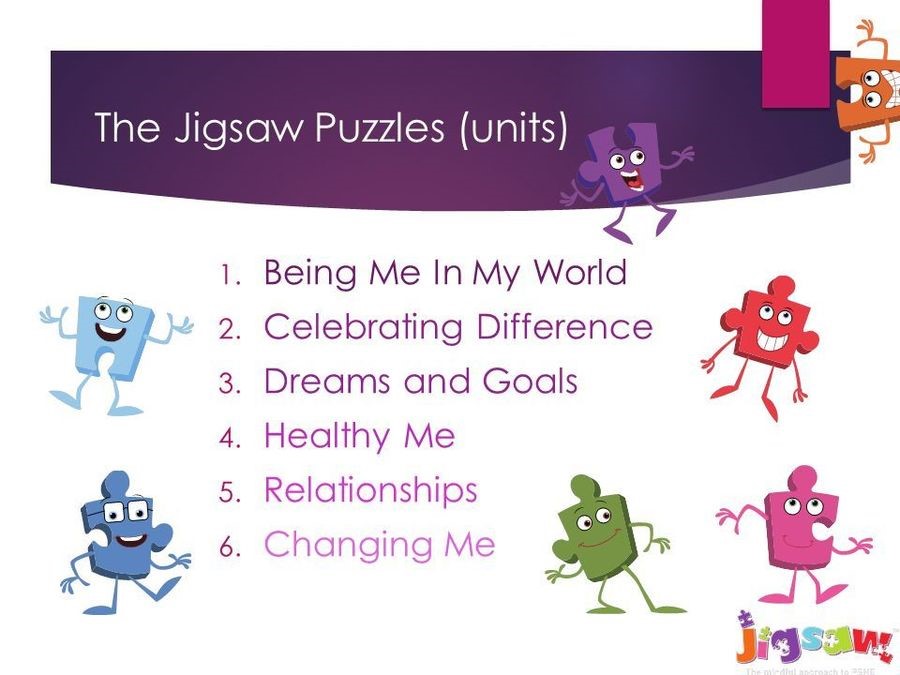 As a school we are proud of the way we promote emotional wellbeing for all our pupils through our Jigsaw PSHE programme which underpins the whole of our curriculum. To find out more about Jigsaw please click on the documents below. 
Our Year 6 children access an additional programme called 'Stepping up Together'. It includes high quality SMSC (spiritual, moral, social, cultural) lessons using the principals of "British Values" to support children in preparation for secondary school. For more information about this programme, click on the document attached below.  
Documents
| | |
| --- | --- |
| Document | View |
| Jigsaw British Values | View |
| Jigsaw Charter | View |
| PSHE Overview | View |
| Jigsaw Parent Information | View |
| Jigsaw SMSC and Emotional Literacy | View |
| RSE Policy | View |
| Y6 Stepping Up Together | View |