Enrichment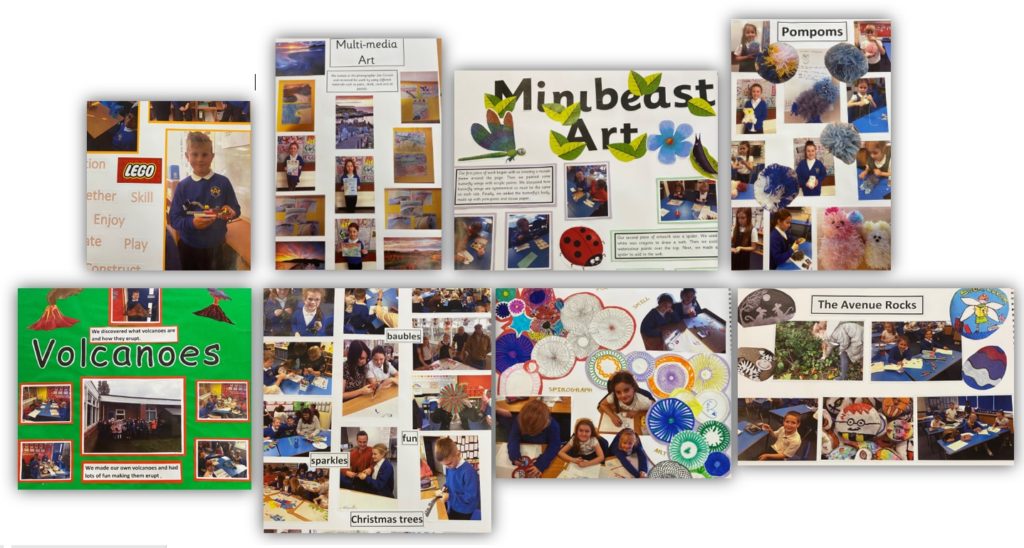 On Friday afternoons, children in both KS1 and KS2 are given the opportunity to participate in an enrichment activity. Each half term, a broad range of different activities are provided for the children to choose from, ranging from sports to creative activities to performing arts. Each enrichment group, which is led by a different member of staff, is made up of pupils from a range of year groups and focuses on the activity they have selected. Children in the Early Years also benefit by being supported by some of the older children in school.
Some of the activities which have been offered this year include: cross stitch, boxercise, singing, The Avenue Rocks (painting rocks to hide around the local community), football, mindfulness, ukulele, pointillism, papier mache, Spirograph, making pompom teddy bears, origami, Zumba, The Avenue's got Talent and ball games – plus many more!
Our much-loved enrichment programme – enjoyed by children and staff alike – offers many benefits: it allows children the opportunity to collaborate and form new relationships with peers and adults who they wouldn't usually spend their day with; picking their own enrichment activity gives children ownership over their learning choices, enabling them to push themselves out of their comfort zone if they wish; working in more creative areas of the curriculum provides all children the opportunity for success; and having an extensive variety of activities on offer ensures that the children are engaged whilst building confidence, learning new skills and developing new interests.